Online Web20 image generators
Here are the links to the excellent online tools for generating cool Web 2.0 Images:
Currently in BETA stage—allows you to create cool stripe tiles.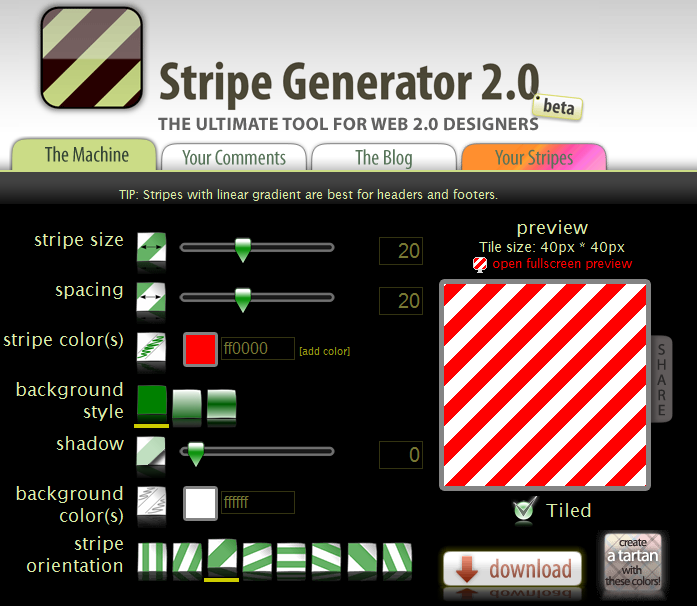 GOOD: * One can add multiple stripe colors to achieve cool visual effects. * Free to use. Note that the size (width and the height) of the generated image equals (strip_size+spacing)*number_of_stripe_colors.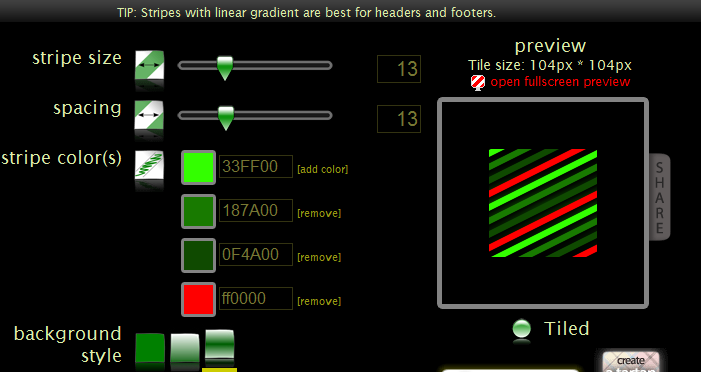 BAD: * Since the tool is in BETA stage, no bad.</h2>
Web 2.0 badges are very popular trend. Various round or square corners and eye-catchy colors is what you will get here.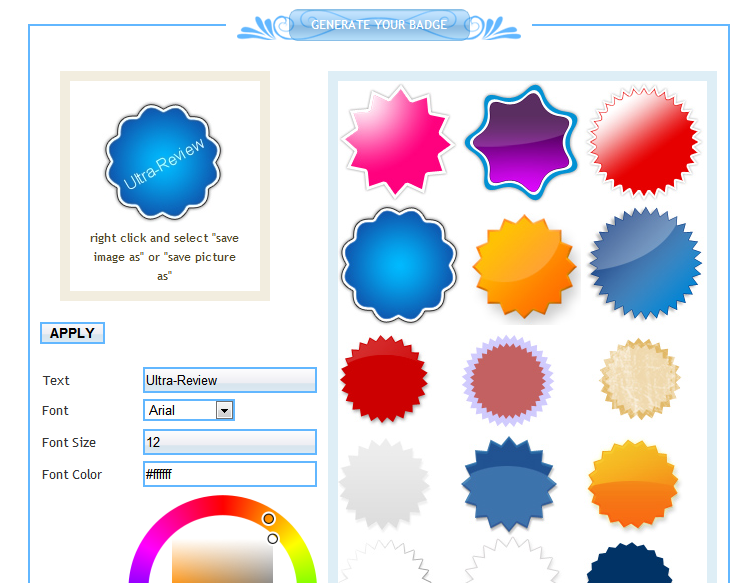 GOOD: * Nice glass effects for the badges. * Free to use. BAD: * Unfortunately, there is only a few font-faces (6-at the moment) you can select here for your badge.
There are no bold fonts, instead the bold effect is simulated.
Badge shapes cannot grow.
You cannot add multiple text lines.</h2>
It generates GIF animated images.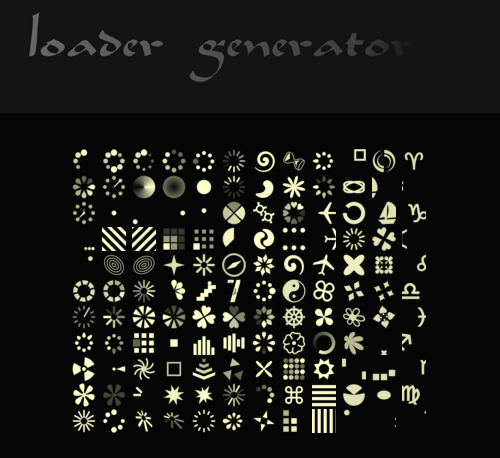 GOOD: * The number of the loaders you can choose from. * Free to use. BAD: * You can generate only 16×16, 24×24, and 48×48 GIF images. It will be good to have output in "flash" format also.
This is a commercial tool, but you can try it for free. It will generate logo and business cards for you.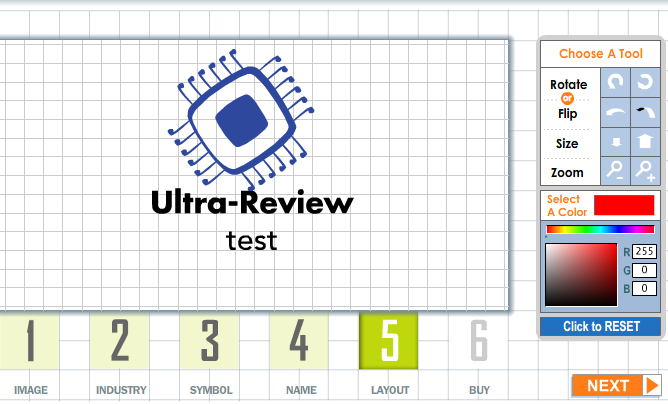 GOOD: * It uses vector images that one can scale without losing the image quality. *Fair and transparent pricing. BAD: * You cannot save the output image even with the default grid-background.
Sumo Paint is RIA application created using Adobe's AIR technology.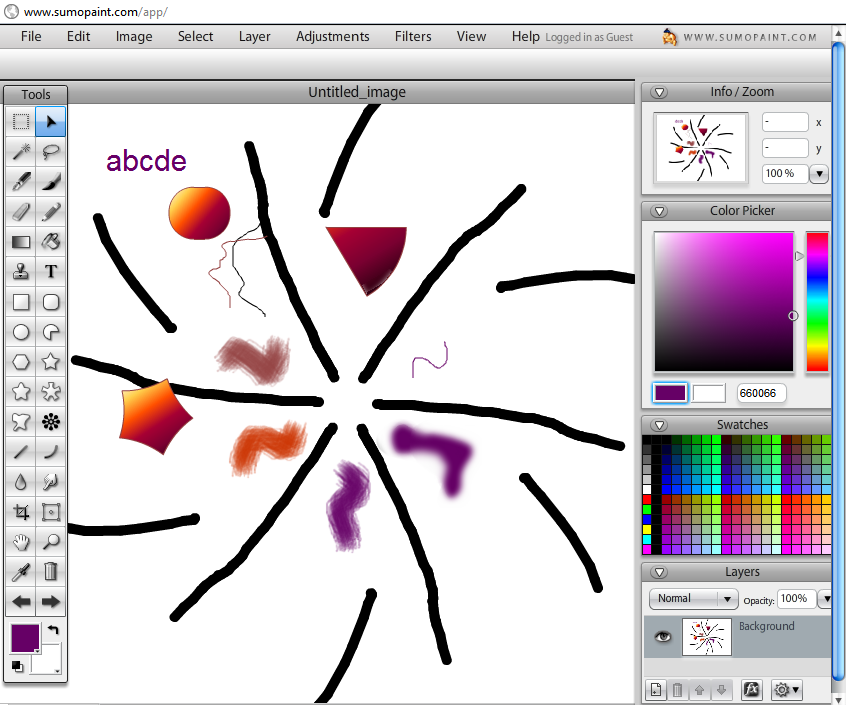 It looks as a simplified Adobe Photoshop. GOOD: * It's free. * It supports various filters and effects. BAD: * Drag & Drop to open images is available only in Sumo Paint Pro.
This is a free button generator.

GOOD: * It supports different image styles. * It supports glow and shadow text and button effects. * One can select among 10+ different text fonts. * All button colors are customizable.
BAD: * It supports only GIF file format as output. Sometimes, image quality is ruined, because GIF output format supports only 256 colors.
GOOD: * It supports book rotation also. BAD: * Cannot work with BMP images.