Speeding up WordPress web site
In general there are several ways for tracking your web site speed:
If you are using Chrome, right click and from the context menu select "Chrome Inspect Element"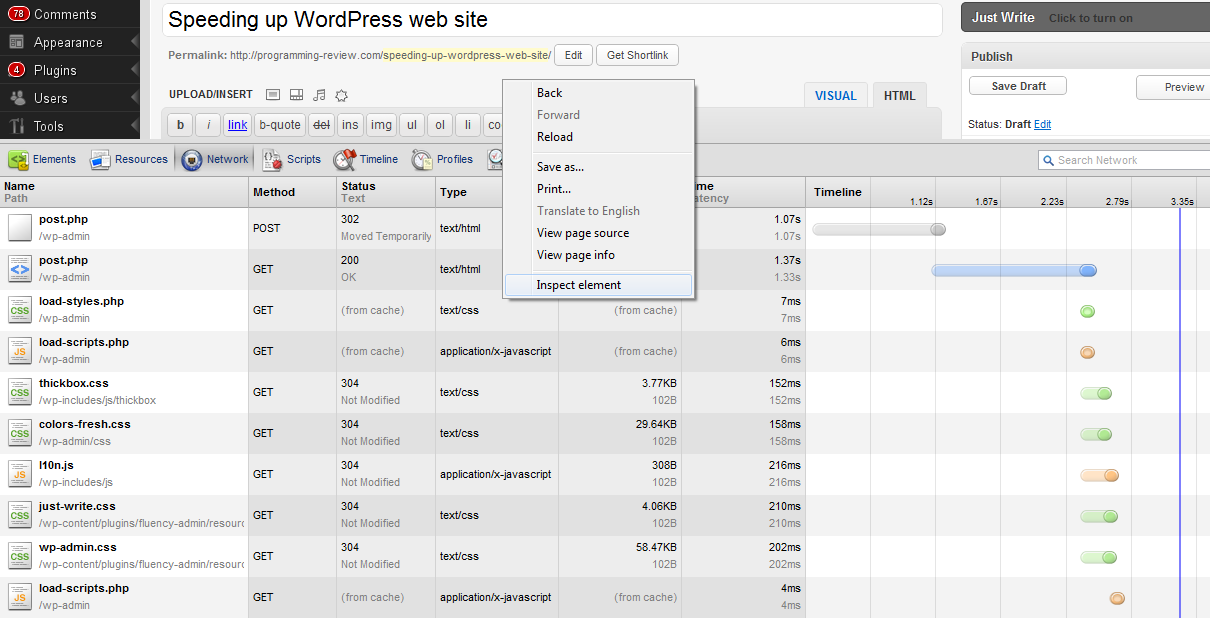 There is also "Page Speed" plugin for Firefox and Chrome that can provide excellent web site speed statistics.

Firefox Firebug plugin …
There is an excellent Yahoo tutorial for general website speed optimization.
The best website speed optimization techniques are:
Minifying the number of HTTP requests (either using CSS sprites technique, image maps, combining HTTP requests using WordPress plugins)

To set the "Expires" on a Cache-Control Header of the HTTP request. If you are under apache this can be done by modifying the .htaccess file

To use the Content Delivery Network (CDN)
A content delivery network (CDN) is a collection of web servers distributed across multiple locations to deliver content more efficiently to users. The server selected for delivering content to a specific user is typically based on a measure of network proximity. For example, the server with the fewest network hops or the server with the quickest response time is chosen.
Finally WordPress plugins for web site speedup: